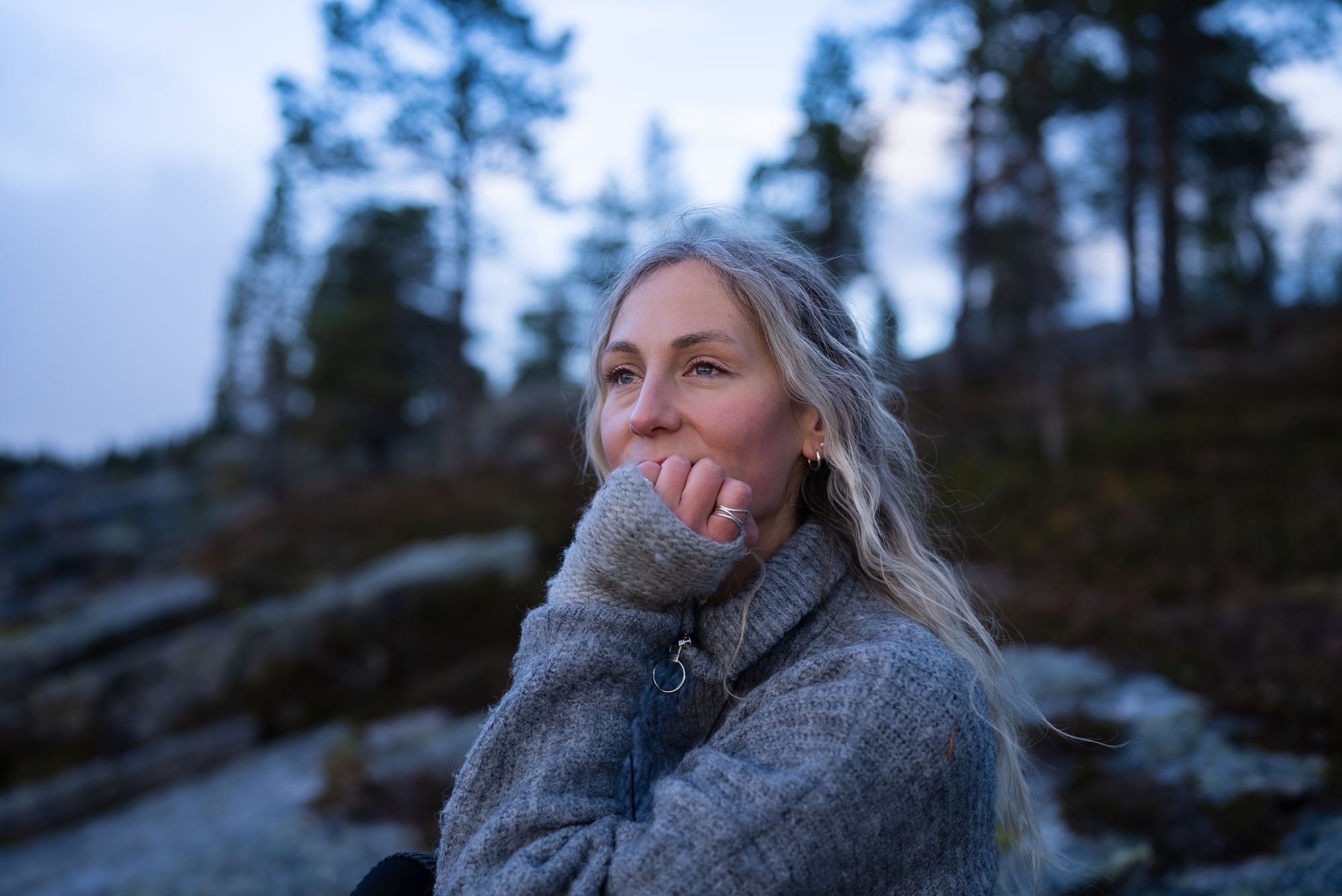 I had a really rough day yesterday, feeling so sad and down because of things regarding my work and someone stealing my identity and content on the internet. I spent the whole day in the cabin with Johan trying to solve the issues but things didn't really work out as we I hoped. And that just started a spiral of negative thoughts in my head. In the end of the day I had an intense headache from all the worrying and all the emotions, and I felt so drained.

I went down to the wild river just a few minutes from our cabin as the sun was setting, because I knew I needed to get some fresh air and take a break from the internet world.
And suddenly I'm there, back in my body again, after a whole day being stuck in my head.
I'm observing the playfulness of river below me and the stillness of the majestic mountains far away, while the last rays of the sun hits my puffy eyes from too much crying that day.

It was so beautiful, I had to cry again.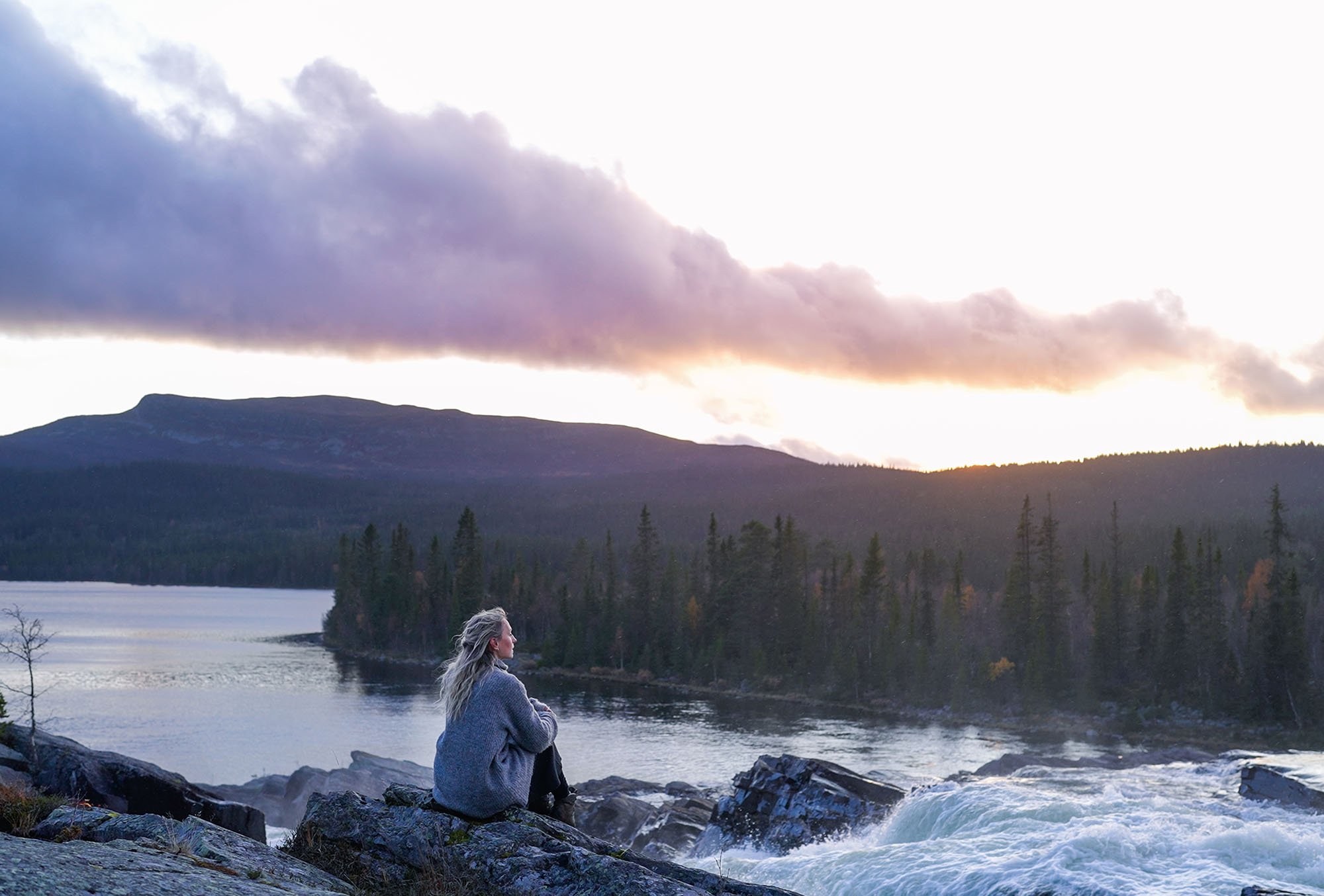 I felt like I was embraced in the warmest, most loving hug by the most beautiful scenery. The mountains, the pine trees, the water…everything was so perfect that I knew that everything is exactly the way it's suppose to be.

And suddenly as I sit there, a very cold, strong wind comes from out of nowhere, bringing some tiny snowflakes swirling around in the air.
And I saw it coming. The winter is on it's way.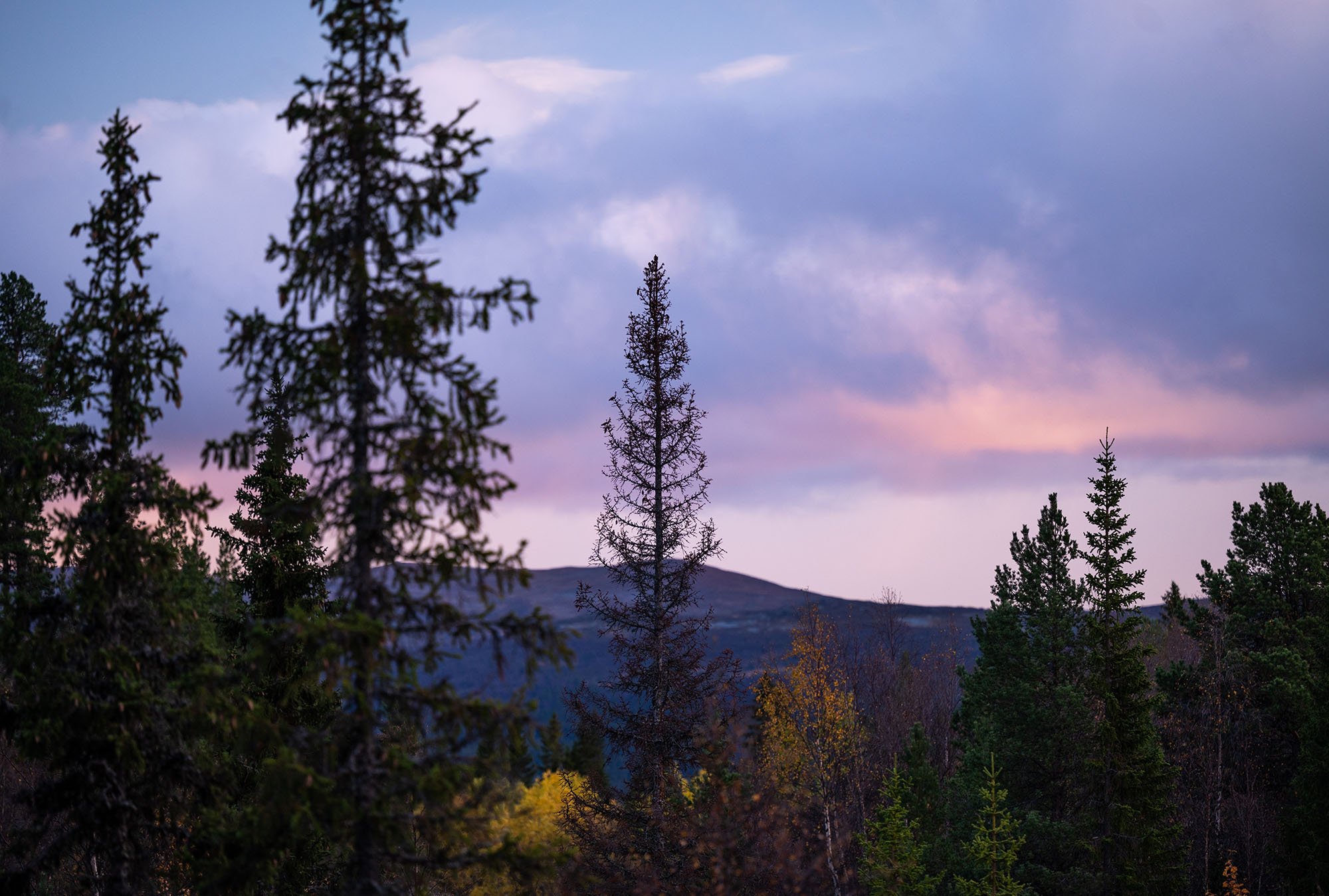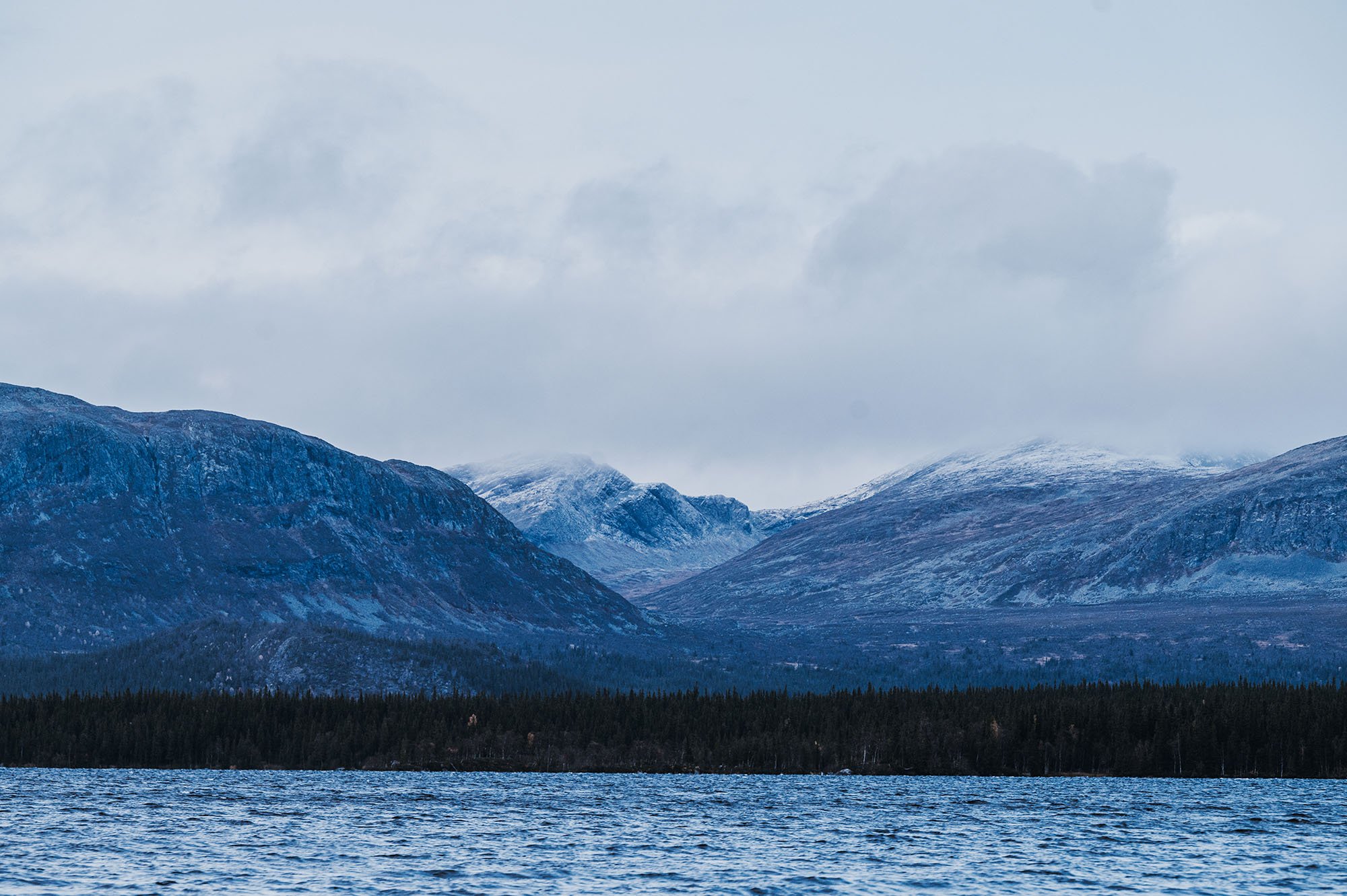 I took the car and drove to the closet town before it got dark, to fill up some more water to have in the cabin. And on the mountains I saw the first, tiny layer of snow covering the tops.
I was so glad to be here when that happened. Because the look of the first snow on the mountains is such a special view. It creates such a beautiful contrast together with the rocky parts.
I really love that.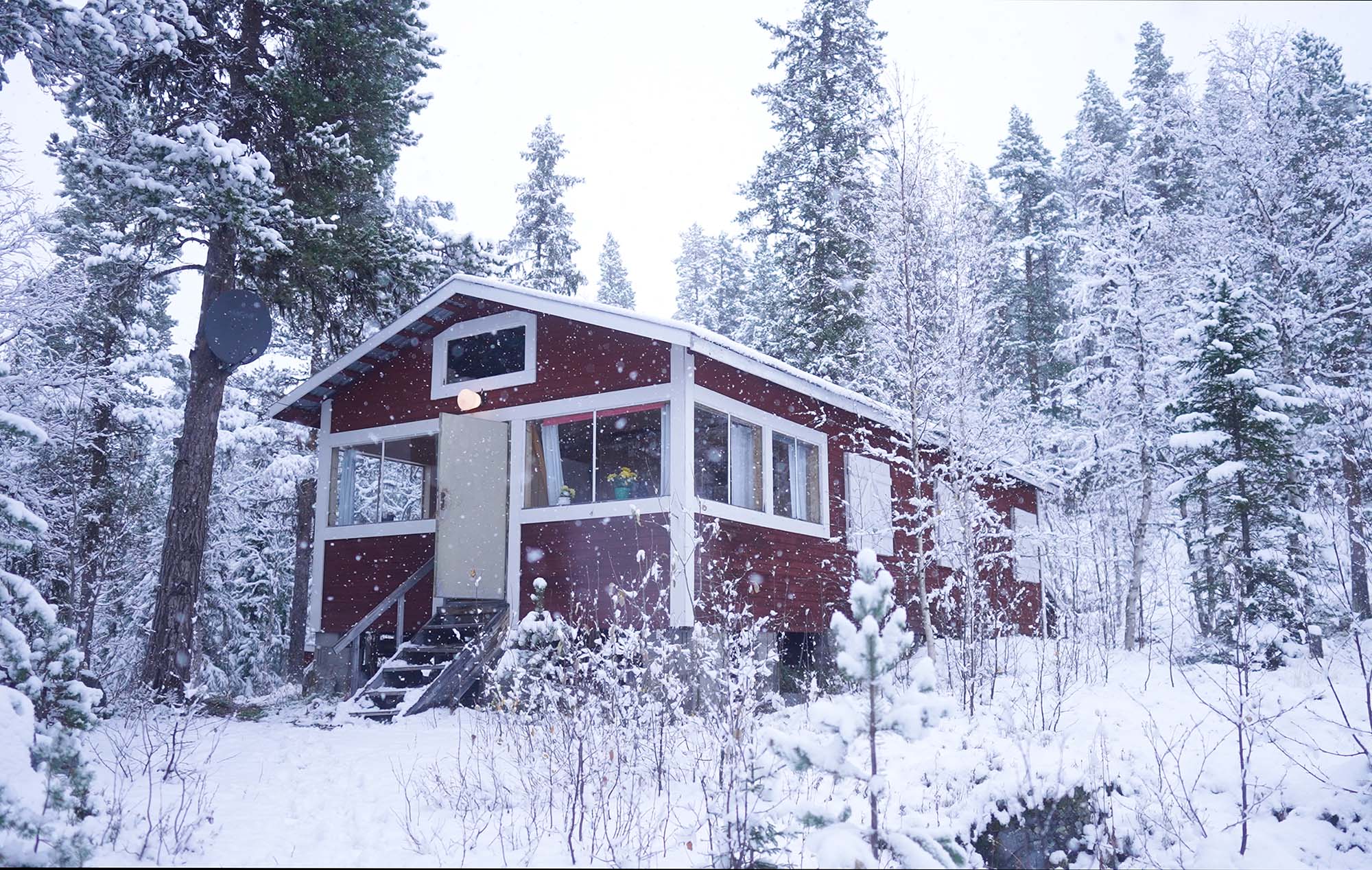 But I still got a chock this morning when I opened the door and saw how much snow had come during the night. It looked like a winter wonderland.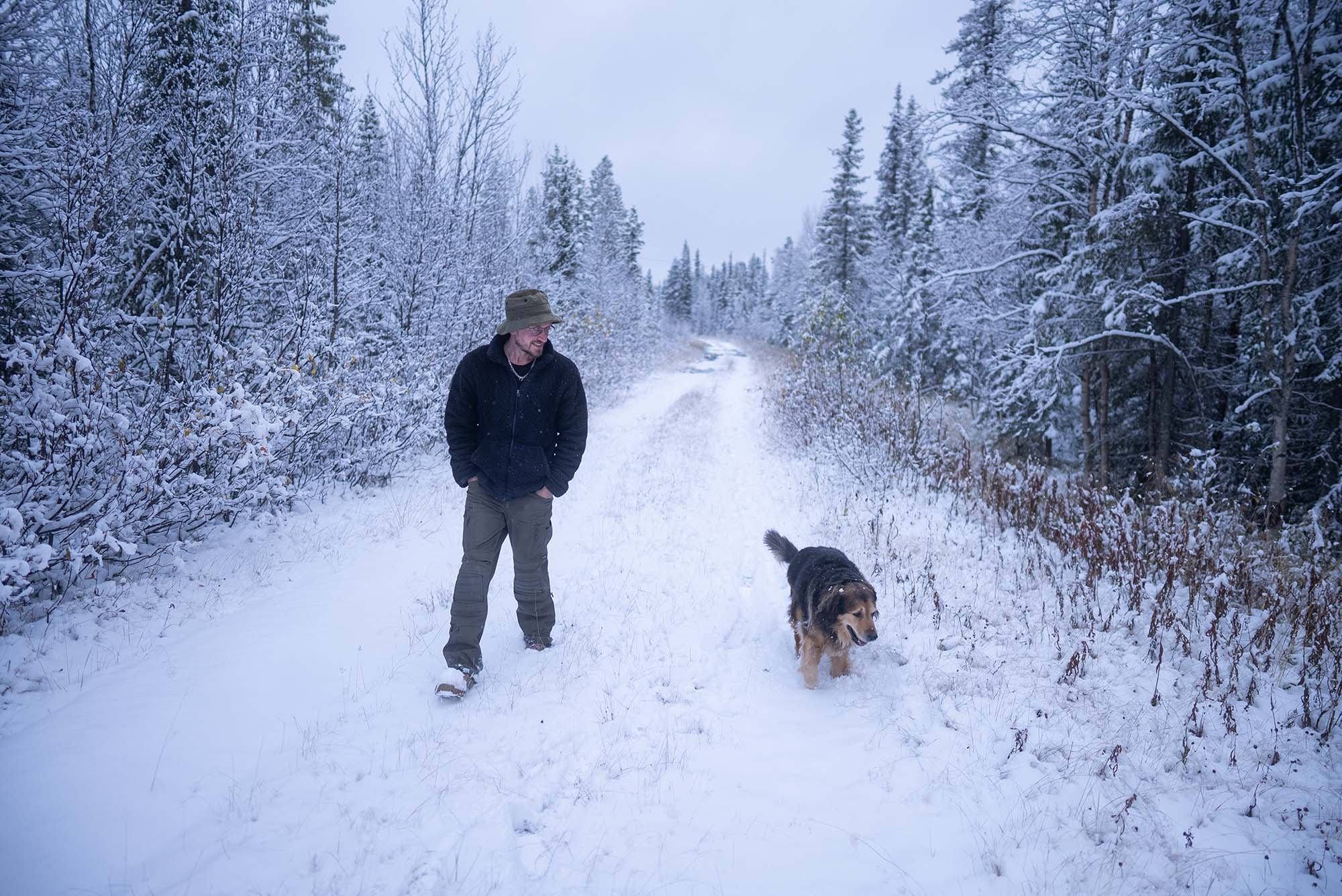 We didn't bring so much warm clothes so Johan had to take an old fishing hat that we found in the cabin for our walk with Nanook today, as a protection from the cold air. He looked so cute 🙂
And Nanook seemed very happy to see the first snow, as always.
It's so beautiful, but to be honest I don't feel ready for the winter just yet. I had a lot of photography projects to do outside still, and the snow makes that really hard.
And I would like to squeeze out a bit more of the autumn before the long, long winter arrives.
We will see if the snow is here to stay or if it will melt away in a few days 🙂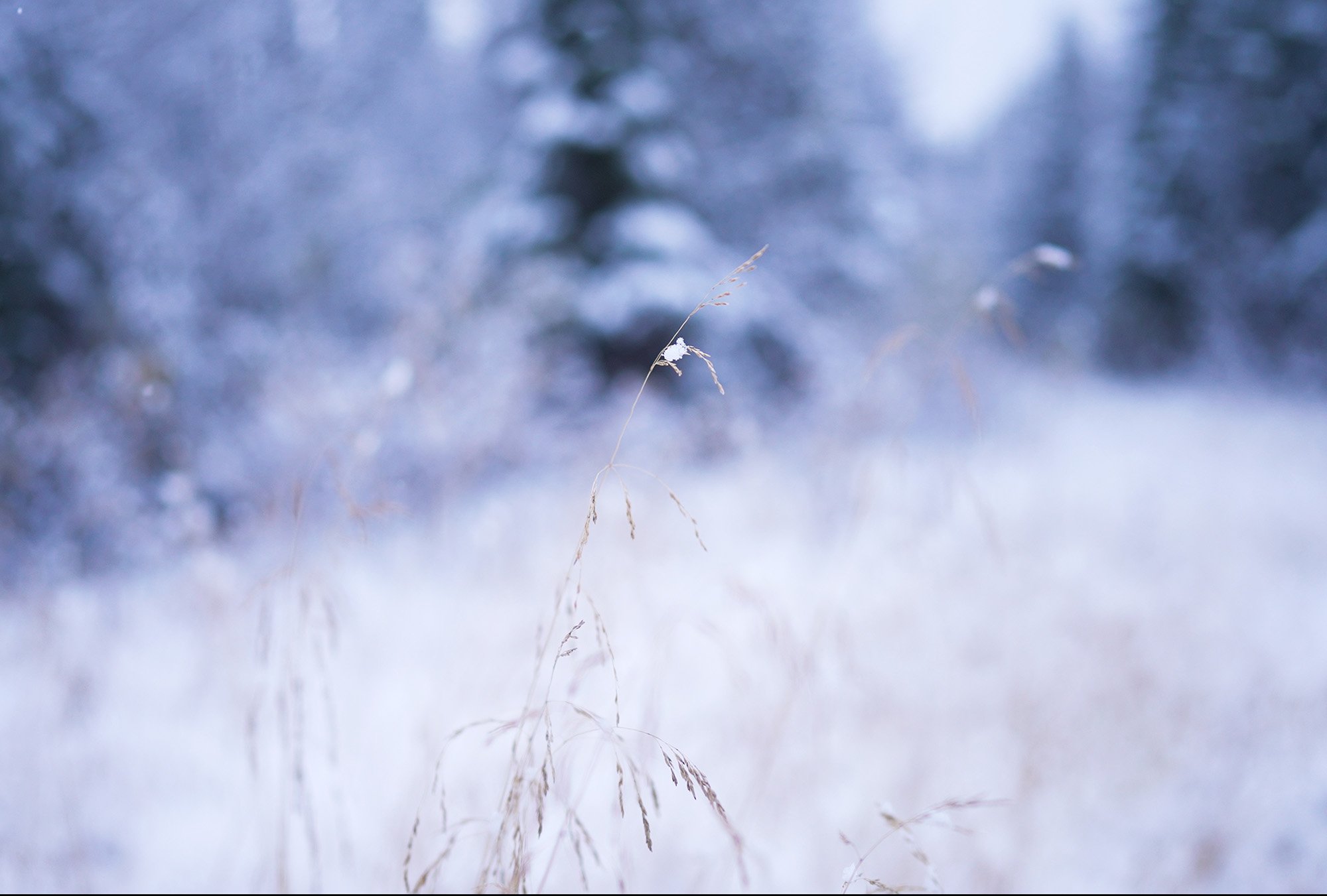 Right now in this moment, I'm sitting in the cozy cabin, Nanook is sleeping and snoring on the floor beside me, and Johan is soon arriving with some food that he bought from a restaurant in the nearby town. Because it is Friday, after all!

I hope you have a beautiful weekend, wherever you are.
And thank you for all your beautiful comments. I haven't got the time to answer any yet, but just so you know, I ready every single word you write.

Big hugs and tons of love to you all ♥